StyleInvestor is an agency that is run by it´s owner and is specialised in all disciplines of pr-, marketing- and media-services. The agency has been founded by Reinhard Haas in 2009. Our main competences are focused on the fields "Automotive", "Publishing", "Arts" and "Premium Brands".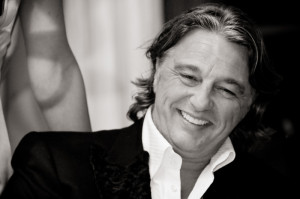 Reinhard Haas, managing director, has been working for over 25 years as a journalist and editor-in-chief for various german publishing houses. Apart from that he is a writer, columnist, presenter and profound expert of the national and international market of luxury goods.
StyleInvestor is a well connected network-agency. That means, that we always include the best possible experts in every project. StyleInvestor is planning and designing new approaches for brands; it is supporting and consulting brand positionings; it is realizing projects in the fields of "PR", "Marketing", "Internet", "Social Media", "Applications", "Corporate publishing" and "Events".